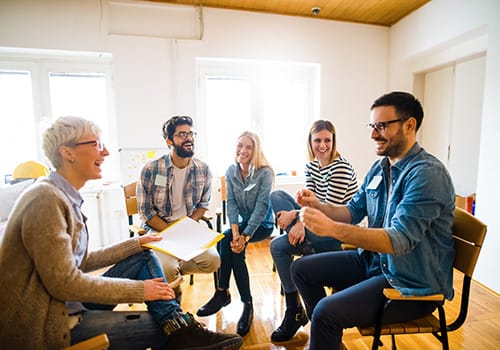 Communities throughout the United States have been affected by substance abuse problems. Northpoint Seattle provides comprehensive, evidence-based treatment and comprehensive care to the community. A drug or alcohol abuse treatment facility is the most effective way to achieve and maintain sobriety for individuals struggling with drug or alcohol use.
What Is Substance Use Disorder?
Substance abuse is the excessive and compulsive use of a substance despite harmful effects. According to studies, many people self-medicate with drugs or alcohol to reduce anxiety and stress as a way of coping. Drugs and alcohol change brain chemistry, providing brief relief. However, long-term drug usage and substance abuse can lead to negative outcomes such as poor health, financial strain, and strained relationships. When someone continues using after facing these problems, it is considered an addiction. Signs and symptoms of substance abuse include:
Changes in sleep
Erratic behavior
Drug-seeking behavior
Changes in appetite
Depression
Anxiety
Compulsive habits
Self-isolation
Lack of interest
Mood swings
Strained relationships
Financial problems
A decline in personal hygiene
Many people who are addicted to alcohol, drugs, or other substances lead quite ordinary lives. It's sometimes difficult to detect addiction and assist family members in finding the therapies they require. Treatment is the greatest opportunity for cure for those suffering from drug addiction.
Detox is insufficient for those addicted to drugs or alcohol on its own. Northpoint Seattle, as a research-based organization that provides continuous care, employs therapy and support groups to treat all forms of substance use disorders.
Substance Abuse Treatment Programs at Northpoint Seattle
Northpoint Seattle provides patients with a range of substance abuse treatment options. Our facility is primarily outpatient-based.  We can offer treatment to a wide range of substance use disorders such as
Alcohol addiction
Benzo addiction
Cocaine addiction
Meth addiction
Marijuana abuse
Heroin addiction
Fentanyl addiction
Prescription drug addiction
Opiate addiction
No matter the substance use disorder you or a loved one is struggling with, our team of medical professionals, counselors, and therapists can help. We design a recovery program specific to each person's needs and work with individuals to update and adjust their recovery plan as they progress through treatment. This gives each person the best chance for healing and making a lasting recovery.
Compassionate Substance Abuse Treatment
Northpoint Seattle aims to expand compassionate substance use treatment programs throughout Washington. Our outpatient programs provide individuals with the tools they need for long-term sobriety. Across all our programs, individuals will take advantage of various therapeutic options as they find what works best for them and heal most effectively. Our team understands the struggle of addiction and will do everything we can to give people a second chance at a happy, healthy life.
At Northpoint Seattle, we know each of our patient's stories is unique. This is why our programs are individually tailored to each patient's needs, lifestyles, and schedules. Northpoint Seattle is ready to help you or a loved one overcome a substance use disorder with in-person and virtual support tools.
Get Started with Substance Abuse Recovery at Northpoint Seattle Today
If you have questions about our substance use disorder treatment programs, reach out today. We will work with your insurance provider, explore payment options for those who do not have health insurance and provide you with the support you need.
Drug addiction is a disease that impacts the lives of many different people across all ages, races, religions, and genders. Addiction is a disease that affects the body and mind. Finding support to heal is the best way to overcome a substance use disorder. Learn more about the benefits of substance abuse treatment at Northpoint Seattle today. Call us at 425.414.3530 to get started.